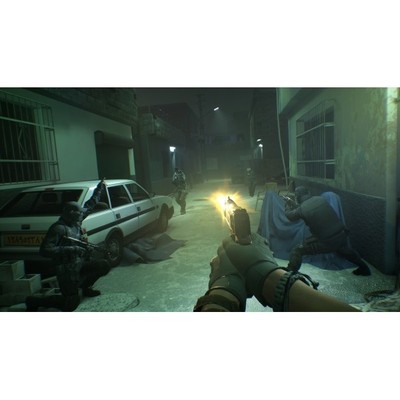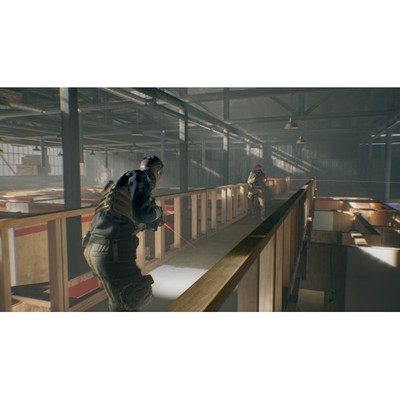 Firewall Zero Hour & Aim Controller (Ps4)
Offers from merchants
Click the merchant offers below for the latest merchant discounted price & availability
Shipping Calculation
| | |
| --- | --- |
| Shipping weight | 4.77 lb |
| Actual weight | 2.51 lb |
| Volumetric weight | 4.77 lb |
| | |
| --- | --- |
| Width | 9.61 Inch |
| Height | 3.46 Inch |
| Length | 19.84 Inch |
Shipping cost is calculated using volumetric weight as it is higher than actual weight
Cross-Border Shopping Tips
1. Merchant direct ship (via Best Offers above) is usually the cheapest & fastest way
2. If you are buying multiple quantities and/or merchant does not provide international shipping, then you should consider using a parcel forwarders (See our guide on parcel forwarder comparison)
3. Above methods sounds complicated? Then consider using Concierge Service (a hassle free all-inclusive service provided by many parcel forwarders)

Or alternatively use our Comparee Checkout one-stop service
Still confused? Feel free to contact us or check our International shipping guide for more detail
Product Description
Description - Amazon
Includes
in firewall zero hour, two teams of mercenaries (attackers & defenders) are hired by anonymous contract handlers to either protect or obtain the data, housed on a laptop & located in dangerous & exotic locations around the globe.
each team's anonymous contract handler acts as their 'eye in the sky' & guides each match by providing objectives & critical information along the way. Their sole concern is the data & they are willing to pay you handsomely for it.
intensity through vr
feel yourself engulfed by battle & use the precision tracking of the playstationvr aim controller, hear every bullet with full 3d audio & use full freedom of movement to make quick tactical choices.
squad up
step into a unit of elite mercenaries & work together to steal or protect vital intel, devising strategies & strikes to win the day & take home the cash. Take sides in this gritty 4v4 tactical shooter.
control the battle
pick up your load out, jump into a match, then reap the rewards of your
victory by upgrading or customising your equipment & contractor. Unlock new upgrades to gain greater tactical advantage to secure the objective.
Required (Not Included):
Product Specification
| | |
| --- | --- |
| Product Type | Abis video games |
| Brand | Playstation |
| Model | 0711719393474 |
| Manufacturer | Playstation |
Product weight & dimension
Width
9.53 Inch
Height
3.39 Inch
Length
19.69 Inch
Weight
2.2 lb
Brand Information
Brand Value
The reputation and history of the brand according to brand reports
Social Media
Size of user community in social media platforms
Sales Volume
Sales volume in different online channels
Overall Score
Overall rating considering different factors
Additional details
Shoppers are interested in these features & tags
Bullet
Eye
Intel
Multiplayer
Retro
Shooter
Single
Video
Work
How this is called in other regions?
Firewall Zero Hour & Aim Controller (Ps4)
Firewall Psvr Game & Aim Controller Bundle
Firewall Zero Hour & Aim Controller (Ps4 Psvr) New & Sealed - Quick Dispatch
Firewall Zero Hour & Aim Controller (Ps4)
Firewall Zero Hour + Aim Controller | Playstation 4 Ps4 Vr Psvr New (1)
Firewall Zero Hour With Aim Controller Ps4 Psvr New & Sealed - In Stock Now!
Firewall Zero Hour With Playstation Vr Aim Controller Ps4 Game (Psvr Required)
Firewall Zero Hour With Playstation Vr Aim Controller Psvr Ps4 Game - New Sony
Firewall: Zero Hour & Sony Playstation Vr Aim Controller Bundle New
New! Firewall Zero Hour + Sony Playstation Vr Aim Controller
Sony Playstation P4revrsny39347 Firewall: Zero Hour Vr With Aim Controller
ファイアウォールゼロアワー&アイムコントローラ(Ps4)
防火墙零时和目标控制器(Ps4)
防火牆零時和目標控制器(Ps4)
Last update
Sun Jan 20 2019 19:04:45 GMT+0000 (UTC)
We help Singapore shoppers access products from United States, United Kingdom, Germany & Japan. Our team will share recommendation of high quality & unique products from the world, and where to find the best deals & discounts. We are a one-stop information & services platform, making price comparison and cross border shopping easy for you